Company description
Brand New Galaxy MEA is a global independent marketing & tech platform purpose built to drive commerce for brands in the Middle East & Africa region.
BNG MEA combines a few specialized agencies under one collaborative platform.
We are digital experts with international expertise in #E-Commerce, #Creative & #Content Production, #Performance & Automation.
We believe all marketing must deliver growth.
BNG plays the role of international hubs for its clients (Coty, Bayer, Lindt, P&G) across Europe, North America, Asia, and the Middle East. We are proud to support over 20 big clients who have trusted our services and expertise.
www.mea.brandnewgalaxy.com
---
Your mission, if you choose to accept it, will be:
You will be the expert on the e-account by sustaining and building on a relationship to drive agreed business growth and turnover with exciting global client
You will innovate and activate key launches, campaigns and collaborations with commerce, marketing and digital teams on client side for impactful brand presence leading to business development
You will manage a direct team supporting you on client account handling and work proactively to support their growth and development
You will ensure right e-commerce presence on brands across top SKUs to ensure discoverability, build customer experience through brand pages under pureplayers and e-retailers and product page details and compelling reasons to drive purchase
You will do market intelligence and competitive landscape mapping
You will innovate presence and utility of tech and digital where relevant
You build a sustainable relationship with existing account answering day to day client enquiries in a timely and professional manner
You gather cross-functional inputs in order to determine company-wide opportunity values
You support the development of e-commerce strategies for the client
---
What you'll need to succeed:
Proficiency in English (min C1), Arabic is a plus
About 2-5 years of professional experience in digital/e-commerce agency
Curiosity about in E-commerce and digital world
Knowledge of marketing, branding and E-commerce and interest in growing in this area!
Bachelors degree in marketing, business, administration or related fields,
Experience with electronics companies is a plus,
Professional client service skills and ability to build relationships with customers,
Excellent organizational skills with attention to detail and ability to follow processes from a Project Management approach,
Experience leading a team and cooperating with cross-functional teams,
Experience with demanding clients and fast-pace environment with often changing priorities,
Analytical skills with good knowledge of MS Excel and MS PowerPoint,
Curiosity with a thirst for knowledge for Online and trade Marketing,
Highly organised and proactive,
Willingness to play in a team and learn more every day!
---
What makes this a great career opportunity?
The chance to be a part of a rapidly growing startup and the next success story
Join the rocket ship! Join us and build with us a new generation of global e-commerce experts!
Be a part of the team that treats you like a family and emphasizes open communication
Lots of room for development and organising the work
Supportive team and manager willing to try new ideas and ways-of-working
An international and diverse work atmosphere – we speak 18 languages
Room for development and proactivity – sky is the limit?
---
Benefits: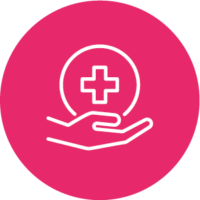 Private medical care
---