Company description
At Pathfinder 23 (PF23) we define our mission as #brandbuilding in #ecommerce.
We strive to combine art with science and use creative and technological potential to design and implement the most efficient #pathtopurchase scenarios.
Our team has unique experience in delivering complex E-commerce projects in EMEA, NA, and LATAM. #globalecomm
Our combined experience covers cooperation with over 50 #topbrands and over 300 e-retailers globally.
---
What is ahead of you:
Pathfinder 23 is growing and that's why we are searching for amazing people who will be ready to join the journey with us starting with 3-months Internship and then ready to extend it to a possible permanent cooperation.
---
Your mission, if you choose to accept it, will be:
Get secret knowledge and real, unquestionable skills! As an Intern, you will develop in the area of defining the presence of brands online, you will support the Client Service department in planning, creating and implementing E-commerce campaigns for international and recognizable brands – clients of Pathfinder 23.
---
What makes this a great career opportunity?
Casual and creative atmosphere
The best international team 😉
Learning the profession on real projects for the largest brands in the world
A unique opportunity to gain knowledge and skills from the best specialists on the market
Working with the best Managers in the industry for global Clients from TOP50 across the world
Developing your talent
After 3 months internship there might be a possibility to (if there's such a business need) to extend the internship for another 3 months or become a Junior Account Executive (full-time contract)
If during an interview you show us that your qualifications exceed the Intern level, we are open to offer you the position of Junior Account Executive
---
What you'll need to succeed:
Proficiency in English (min C1) – we have a very international team
Willingness to learn about our e-commerce, digital world
Good command of MS Excel and MS PowerPoint
Interest in growing in the area of marketing, branding and e-commerce
Technical curiosity with a thirst for knowledge of Online Marketing
Excellent organizational skills with attention to detail
Willingness to play in a team
Availability 5 days a week in more or less standard hours (9-17) and potential willingness to work full-time after the internship (optional – if there's such an internal opportunity)
---
Why E-Commerce?
Brand-building in E-commerce is still a niche, but this won't last forever. From our agency's viewpoint, we can clearly see that brands are beginning to understand that having no dedicated E-Commerce approach is no longer an option. Whether you are looking to move to the next level or are only starting your career, working in E-Commerce will teach you highly valuable and transferrable skills. Learn how to guide our clients in the E-Commerce journey and how to amplify their brands' digital presence, so you become a digital hero the marketing industry is looking for.
Read the whole article written by the Strategy Director: https://www.linkedin.com/pulse/why-you-need-develop-e-commerce-future-proof-your-career-tomczuk/
---
Benefits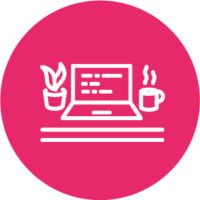 Remote work opportunities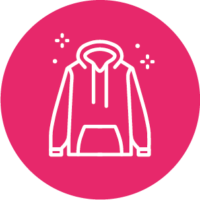 No dress code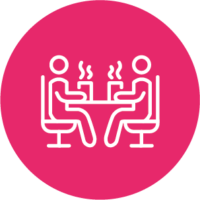 Leisure zone
---