Company description
Brand New Galaxy MEA is a global independent marketing & tech platform purpose built to drive commerce for brands in the Middle East & Africa region.
BNG MEA combines a few specialized agencies under one collaborative platform.
We are digital experts with international expertise in #E-Commerce, #Creative & #Content Production, #Performance & Automation.
We believe all marketing must deliver growth.
BNG plays the role of international hubs for its clients (Coty, Bayer, Lindt, P&G) across Europe, North America, Asia, and the Middle East. We are proud to support over 20 big clients who have trusted our services and expertise.
www.mea.brandnewgalaxy.com
---
Your mission, if you choose to accept it, will be:
Project management for all social media projects/campaigns of the agency
Client Servicing – Ensuring smooth management of client requests for social media projects
Devise and implement content strategies and collect engagement data
Oversee brand's interactions with the public by implementing social media platforms' content strategies
Analyze engagement data, identify trends in customer interactions and plan digital campaigns with the creative team to build community online
Manage community managers and tools for optimal community management
Leverage monitoring tools for insights and align their work with a brand's goals
---
What you'll need to succeed:
Proficiency in English and Arabic (min C1)
4-5 years experience in managing social media projects in advertising agencies
Fair to good knowledge of the Middle East region – culture/consumer/trends
Knowledge of social media, advertising, e-commerce, marketing, branding and digital world
Bachelors degree in marketing, business, administration or related fields
Excellent organizational skills with attention to detail and ability to follow processes
Experience leading a team and cooperating with cross-functional teams
Experience with demanding clients, projects and fast-pace environment with often changing priorities
Analytical skills with good knowledge of MS Excel and MS PowerPoint
Curiosity with a thirst for knowledge for Online and trade Marketing
Highly organised and proactive
Willingness to play in a team and learn more every day!
---
What makes this a great career opportunity?
The chance to be a part of a rapidly growing startup and the next success story
Join the rocket ship! Join us and build with us a new generation of global e-commerce experts!
Be a part of the team that treats you like a family and emphasizes open communication
Lots of room for development and proactivity – sky is the limit?
An international and diverse work atmosphere
---
Benefits: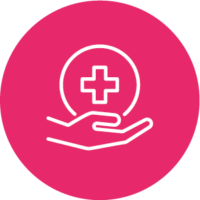 Private medical care
---